Store equipment is nothing new for Kifato MK, for years we have been furnishing stores such as Lidl, Netto, Spar, Auchan, Media Markt, Decathlon. We provide wide range of shelves, shopping carts and accessories. All of our products are brand new with guarantee of high quality and highest standard of workmanship.
Shopping carts are obligatory for any store with wide range of products. Possibility of convenient transport is very important for clients, also it allows them them larger purchases, which will certainly transfer to greater profits.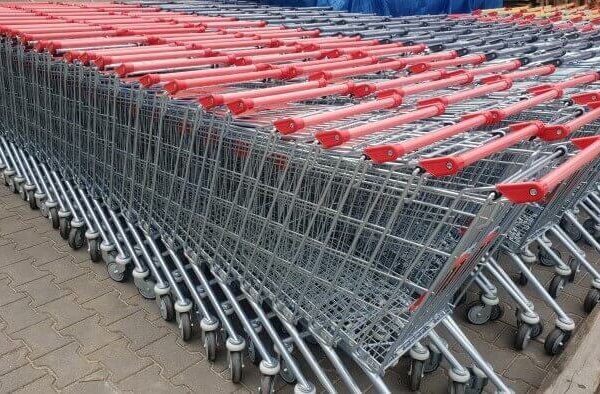 Shop shelving is one of the most important piece of equipment in any shop no matter what product you sell or service you provide. Shelving stores all of our products. Choosing the right model is very important, depending on the dimensions of commercial space we are equipping. Factors such as length of shelf, right colour, height of rack impact the way products will be presented on them. If you want maximise floor space and present your stock in the best possible way choose from wide variety of our products. Any colour, dimensions and function you have in mind, we can help you with your plans.