Archive shelving is intended for storing various types of documents and other materials in small rooms, where they allow the most efficient use of small storage space. It is a system of racks mounted on a movable base, thanks to this function it is possible to slide them on the rails.
Two types of drives are offered for the system: mechanical with chain transmission and manual. Both allow you to easily and effortlessly move the racks in the desired direction, even with their maximum load.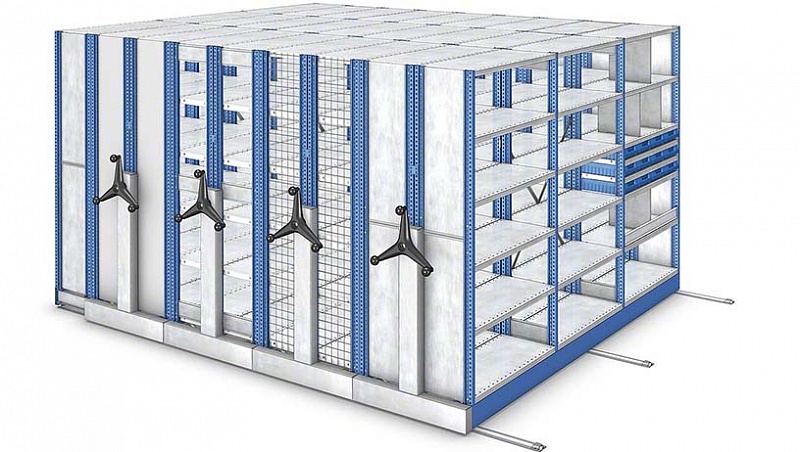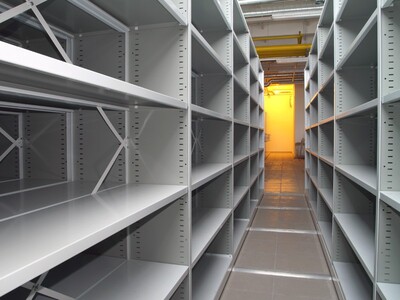 The Kifato-MK archive shelving is a popular solution due to its reliability, safety, maximum load-bearing capacity and long durability. Powder polymer coating gives nice, safe and high-quality racks at the European level, the service life of which is not less than 20 years.
Our mobile shelving systems are virtually maintenance-free and do not require constant supervision.
Technical data:
Shelving height: up to 2746 mm;
Overall width: up to 8120 mm;
Shelving depth: 850 mm;
Shelf pitch: 11.5 mm.
We start work on archival shelves with a detailed design made by our specialists. Each project is unique and made according to the customer's specification.
After the customer approves the design, we order the racks straight from our factory.
After the arrival of the racks, we organize assembly carried out by a trusted and proven group of fitters.
Installation can be arranged at a selected date and divided into possible parts.
After the assembly is completed, we provide all the required documents.