Shelf racks are one of the simplest racks in our offer. They are intended not only for warehouses but also for smaller facilities where organized storage of light products or materials is needed.
Application
Easy access to all stored products such as: tools, car parts, food, cardboard boxes or packed products makes shelf racks an ideal pick for facilities that prioritize manual load handling.
Such facilities include, among others:
archives and workshops 

wholesalers

libraries 

store facilities

catering facilities

warehouses
Shelf racking is the simplest and most universal choice for them, but in our offer you will find more specialized racks that can better fulfill a given storage task. These specialized racks include: archival racks, pallet racks, high bay racks and cantilever racks.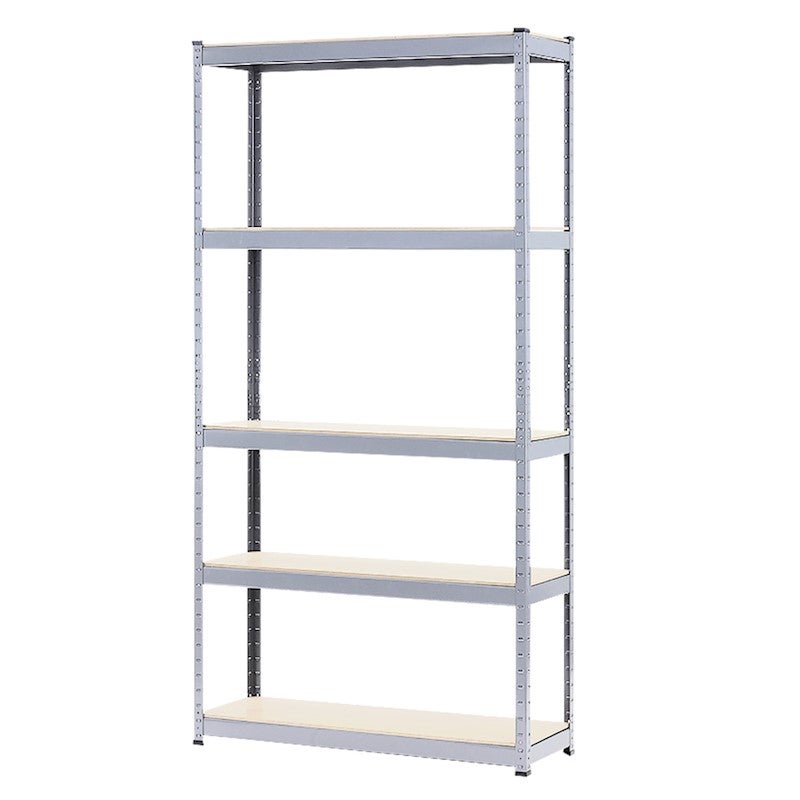 Benefits
The biggest benefit of shelf racks is possibility of installation in almost any kind of facility combined with low cost of purchase.
This is due to lightweight construction that can be modified in any way.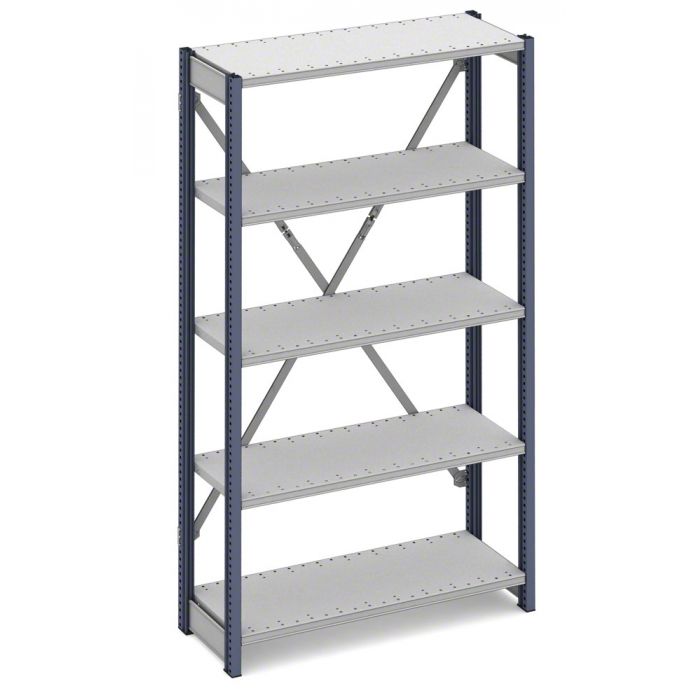 Simple construction
The components of the racks are:
frame

shelfs

bracing (to provide stiffness for taller frames)

anchors

optional traverses
All of the above-mentioned elements have different sizes and recommended loads, that is why the selection of the appropriate rack should not be a problem.
Two variants
At the moment, we have 2 types of racks in our offer:
lightweight shelving

heavy duty shelving
Quality and safety
The use of the highest quality steel and high production standards have resulted in the fact that our racks have obtained the German TUV certificate, which proves the professional manufacture of our shelf racks. You can find this certificate here.
Full service
Feel free to contact us for individual pricing and warehouse design for pallet racks. For larger orders from the factory, we offer a color selection of individual elements from the entire RAL palette.